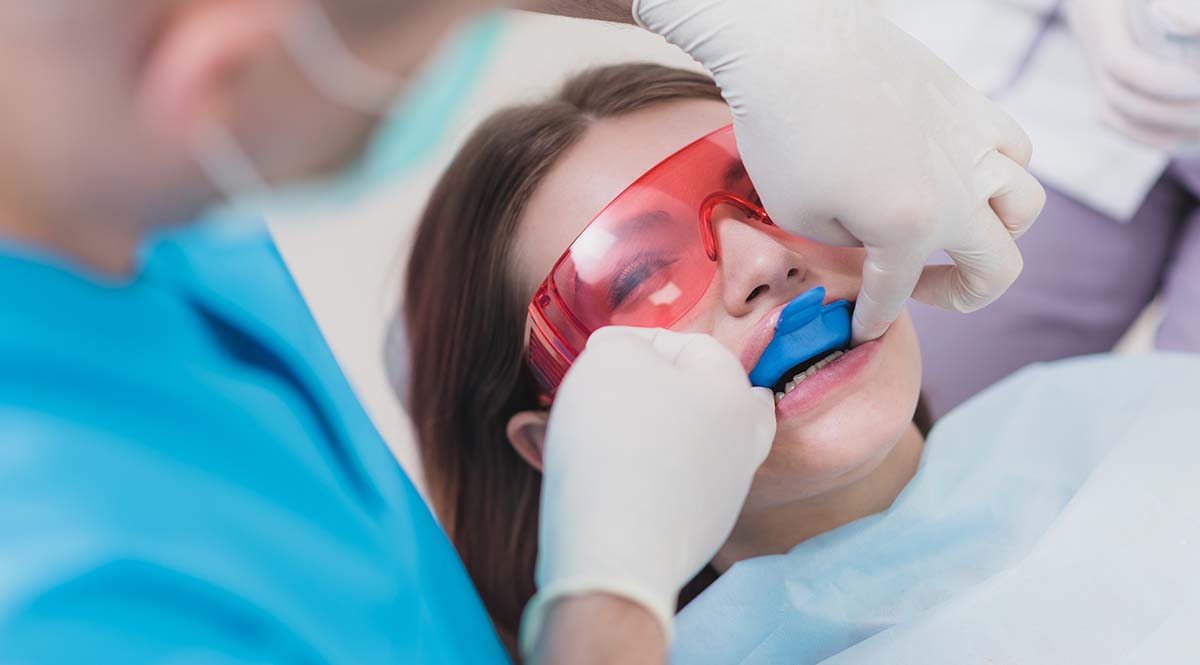 Posted on

July 18, 2023
Growing up, you likely remember receiving regular fluoride treatments. You may even remember being able to request a particular flavour for the procedure! But lately, you've noticed you haven't been getting fluoride treatments during your regular dental checkups. Wondering why?
Below, we've outlined everything you should know about fluoride to help you decide whether you need treatment or not.
What's a Fluoride Treatment?
For years, dentists have been performing in-office fluoride treatments to help protect the oral health of patients. This treatment is beneficial for patients at a higher risk of developing tooth decay, such as patients with dry mouth, eating disorders, drug or alcohol abuse, or a lack of professional dental care. Other suitable candidates include patients who have exposed root surfaces, decreased salivary flow, existing fillings, or tooth enamel defects.
There are two types of fluorides: topical ones (such as fluoride toothpaste and fluoride treatments), which are applied directly on the teeth enamel, and systemic ones, which are swallowed. Fluorinated water and dietary fluoride supplements are examples of these. Professional treatments allow for maximum absorption, and using both topical and systemic fluorides creates the best reduction in tooth decay.
What Are the Benefits of Fluoride Treatment?
Fluoride serves multiple purposes: it helps restore minerals to tooth surfaces where there's decay, inhibits the growth of harmful oral bacteria, and prevents additional cavities.
The treatment is helpful for both children and adults. Besides strengthening and protecting teeth, the treatment helps prevent expensive dental procedures in the future. Fluoride is especially important between the ages of six months and 16 years. Early exposure helps reduce the opportunity for cavities to form.
Receiving a Fluoride Treatment in the Dental Office
If you have a risk of developing tooth decay, receiving a professional fluoride treatment can help. A dental team uses a much stronger fluoride concentration than the average person can receive in a store or pharmacy.
The treatment itself takes a matter of minutes. It takes the form of a solution, gel, foam, or varnish and is applied to your teeth with a cotton swab or brush. Another option is to apply the fluoride through a rinse or a tray.
Your dental hygienist applies fluoride at the end of your treatment. You'll probably be asked to refrain from eating, drinking, or rinsing for approximately 30 minutes when you leave the office. This timeframe allows for optimal absorption of the fluoride and helps repair microscopic areas of tooth decay.
When it comes to fluoride treatment, every patient is different. Your dentist may recommend you receive it every three, six, or twelve months and may even suggest additional preventive measures you can take to reduce the risk of developing tooth decay.
If you think you require a fluoride treatment, why not find out for sure? Contact our dental team today to schedule an appointment for the near future.