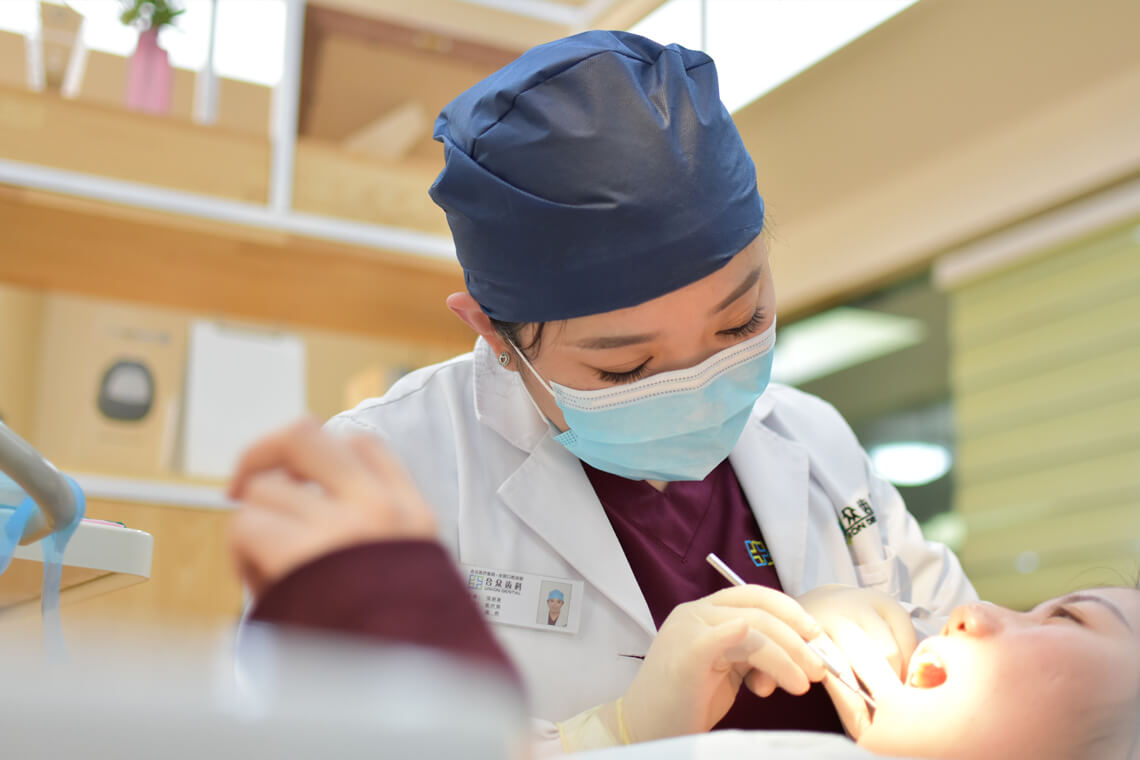 Posted on

September 17, 2019
In case you're wondering, leading dental organizations estimate that approximately three out of four people suffer from some form of gum disease, whether mild gingivitis to more severe forms known as periodontitis. Despite this prevalence, approximately only three percent of these people seek treatment for their gum disease.
Increasingly, more research indicates that gum disease may be linked to several other diseases, including diabetes, heart disease and certain forms of cancer. Therefore, maintaining healthy teeth and gums has become more important than ever for your overall well-being.
According to experts, the discrepancy between the prevalence of gum disease and the lack of treatment can likely be blamed on a lack of understanding the effects periodontal disease can have on your health. Unfortunately, patients don't always seek the care they require because they are not aware of the long-term implications of untreated gum disease. Equally unfortunate, there are a variety of myths surrounding periodontal disease and its repercussions.
Here are some common misconceptions about oral health.
Bleeding gums are not that big of a deal.
Red, swollen and bleeding gums are an important sign of periodontal disease. If you notice bleeding while brushing or flossing, or when eating certain foods, you should schedule a visit with your dental professional to be evaluated for periodontal disease. Studies have shown that in addition to tooth loss, gum disease may contribute to the progression of other diseases, including heart disease and diabetes.
You don't need to floss every day.
Routine oral care, which includes brushing after every meal and before bedtime, flossing at least once a day, and using a daily oral rinse, is the best way to prevent gum disease. However, a recent survey estimates that only a small fraction of the population floss and use an oral rinse each day. It is vital that you keep up with your daily oral care and see a dental professional for a check-up at least twice a year.
A visit to the periodontist will be scary.
Periodontists are gum disease experts. They have received three or more years of specialized training following dental school centered on the diagnosis, treatment and prevention of periodontal disease. Periodontists are equipped with the latest treatments and technologies, using innovative tools such as ultrasound technology, biomarker measurement and laser therapy to help make your visit more comfortable.
A tooth lost to gum disease is a tooth lost forever.
Gum disease is a major cause of tooth loss in adults. Dental implants are a convenient and comfortable option to permanently replace missing teeth. A dental implant is an artificial tooth root that is placed into the jaw to hold a replacement tooth. Studies have shown that dental implants have a 98 percent success rate. A survey conducted by people who have had implants found that over 70 percent of respondents reported being "pleased" or "extremely satisfied" with the results.
Poor oral hygiene is the only way to develop gum disease.
Forgoing good oral hygiene can certainly contribute to the progression of gum disease, but there are a variety of other factors that can also impact your risk. For instance, tobacco use has been shown to greatly increase your chance of developing gum disease. Stress, poor diet, and even genetics can also play a role in the health of your gums.
Keep your mouth healthy
Knowing how to identify potential problems and incorporating a daily hygiene regimen of brushing, flossing, and using a daily oral rinse could prevent your chances of tooth decay, tooth loss and other illnesses that may be linked to infections of the mouth, so keep your mouth healthy for the sake of your overall health.
For Stoney Creek dental health, contact us today!