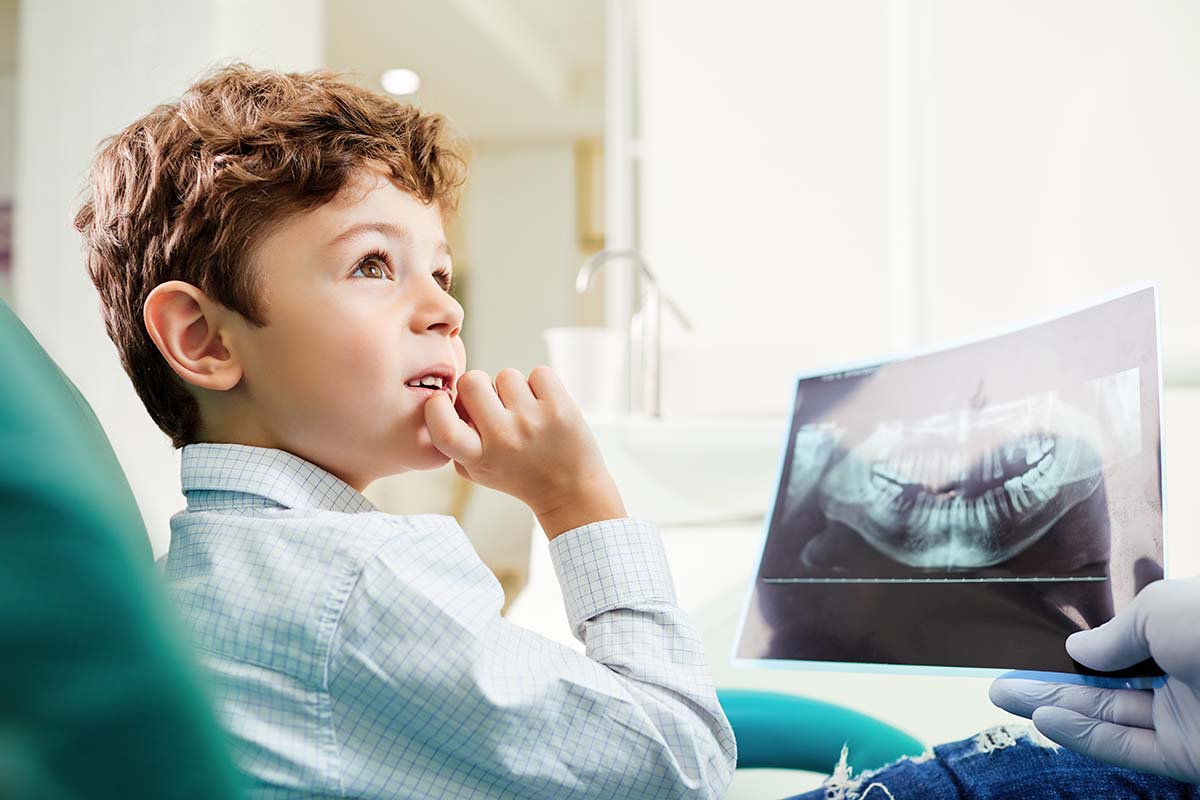 Posted on

August 24, 2023
Taking x-rays is really helpful for finding issues with teeth below the surface and finding them early enough to be fixed before major damage has been done to the tooth. Taking x-rays does require a patient to be exposed to radiation – even though it is for a short period of time. Many parents are worried about exposing their children to radiation at all and wonder if it's even safe. Here's what you need to know about children's safety during x-rays when you visit your Stoney Creek dentist.
Deciding to have x-rays
Your child's dentist has years of experience in what is best for their patients, and they wouldn't recommend having an x-ray if they didn't think it was necessary to provide the best dental care possible. The dentist will weigh the pros and cons of having an x-ray before recommending it.
Additionally, modern technology has developed from when x-rays were first used in dental care. With modern x-ray processes, there is very little exposure to radiation, and many x-rays are actually taken digitally.
Benefits of Dental X-Rays for Children
X-rays can be really helpful in terms of preventative dentistry and finding issues under the surface of the tooth or below the gumline. A visual examination might not show areas that are decaying (which can cause cavities), bone disease or even abscesses that can form.
X-rays can also show issues with the jaw and root development. Discovering issues in these areas early on can make a big difference in treating them because if they are left untreated too long, then there could be major long-term damage done.
Different Types of X-Rays
There are a number of different types of x-rays your dentist may choose to have done when they're examining your child. They may use intraoral x-rays, extraoral x-rays, panoramic radiography, or orthodontic x-rays. Intraoral x-rays are the most common kind of x-rays used in dentistry; however, if the dentist feels there is a bigger issue, they may want to use the panoramic one to get a full view of their teeth instead of just from the side.
Your dentist will not recommend your child have x-rays that will not be helpful for their dental health. Dentists will do everything they can to examine as much of your child's teeth, gums and jaw from a visual/physical examination before going into an x-ray. Sometimes, there are just areas they can't see as well until they get the x-ray back.
Still have questions?
If you're worried about your child being exposed to radiation through an x-ray, and if the x-ray is really necessary, talk to their dentist before any treatment is done. Dentists are more than willing to chat with parents to discuss why they're recommending this particular treatment and what they hope to achieve from doing it.
Your concern for your child is completely valid, and you should ask questions about the care being provided for your child. As a parent, you want to understand what your child is going through and why it's needed, so don't be afraid to ask questions before you give approval for any dental procedures to be done.
Contact us today
If you have questions about your child's dental health, contact Stoney Creek Dental today.