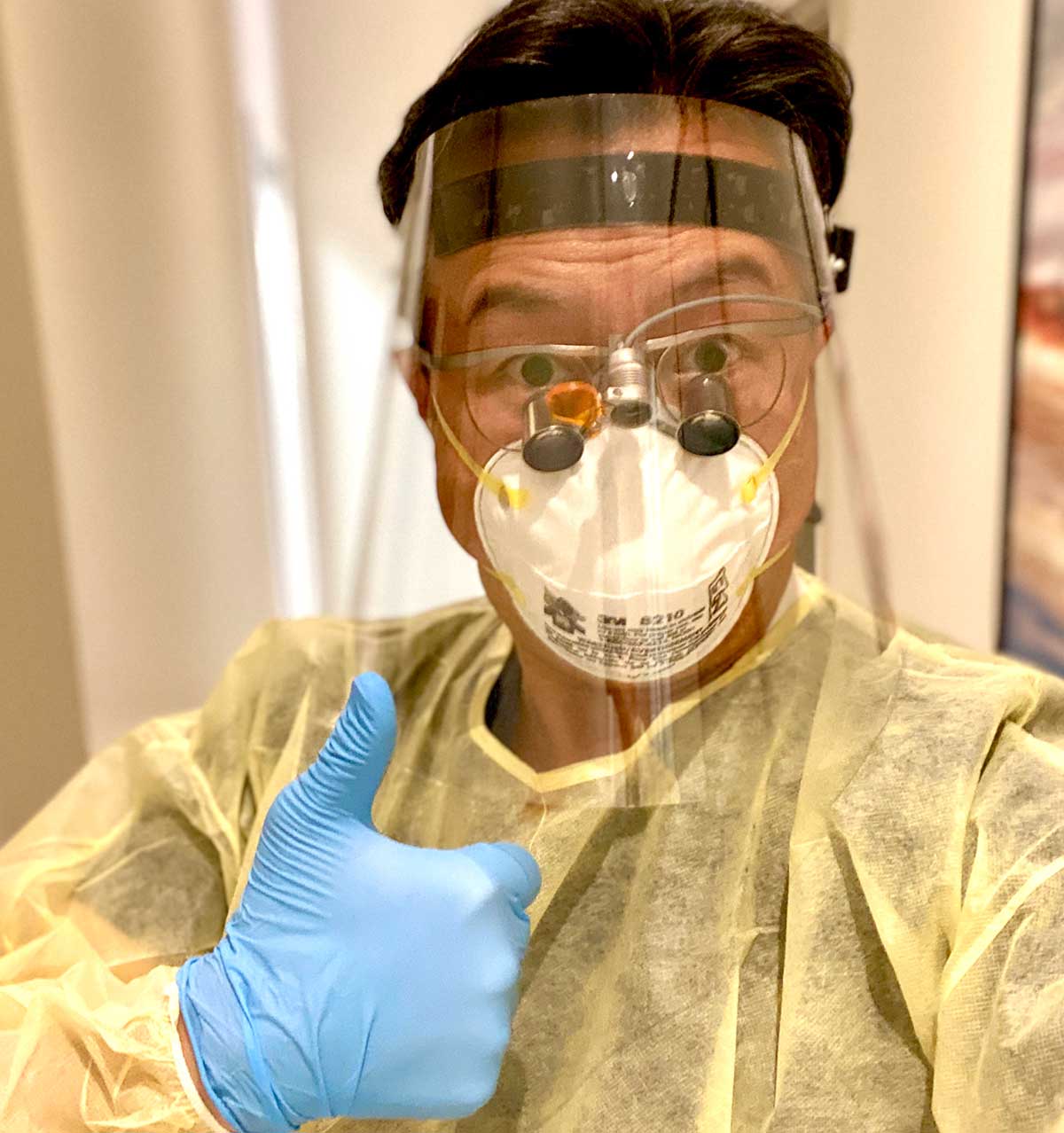 Posted on

June 04, 2020
Due to COVID-19, the use of personal protective equipment (PPE) has increased in importance. Now, PPE, including face masks, gloves, and face shields, is commonly being used by workers on the frontline.
Since COVID-19 is transmitted largely through droplets from coughing and sneezing, PPE plays a huge role in reducing the risk of transferring and receiving the infection. The main goal of PPE in dentistry is to keep staff and patients safe while still treating those who need help.
What Is PPE?

PPE is an infection prevention and control measure that helps minimize the possibility of exposure to disease and infections, including but not limited to COVID-19. This personal protective equipment works as a barrier between an individual's skin, mouth, nose, or eyes to prevent the spread of infections.
It is used to protect not only employees and staff but also their patients and customers.
What Counts as PPE?

In dentistry, the term PPE is used to describe all protective equipment that a dental team member may use. Depending on what it used, it can protect the following areas of the body:
Eyes: PPE for eyes includes goggles and visors that cover both the front and sides of the face.
Hands: PPE for hands includes sterile, single-use gloves that are put on at the start of treatment and removed at the end. It is important that when removing the gloves, the outside of the glove does not touch bare skin.
Face: PPE for the face includes masks and respirators. Conventional single-use masks protect against splatter but are not as efficient against aerosol inhalation. Respirator masks can provide additional protection.
Body: PPE for the body includes protective clothing such as aprons and gowns that act as a barrier against fluids. For a dentist, items such as dental uniforms and footwear may not always be considered PPE but are still an essential part of dentist wear. Uniform tops should be short-sleeved, and shoes should be closed-toed.
How to Use PPE Properly

The order of putting on and taking off PPE is critical when it comes to preventing contagion.
The Center for Disease Control and Prevention (CDC) advises the following sequence when putting on PPE: gown, mask or respirator, goggles or face shield, and then gloves. The recommended order for removing PPE is gloves, goggles or face shield, gown and then mask, or respirator.
It is also important to keep hands away from the face and limit the touching of surfaces. For additional protection, hands should be washed with soap and running water or an alcohol-based hand rub after glove removal.
Is PPE Working?
The CDC notes that the dental community has been doing a positive job protecting dental staff and patients by using PPE such as masks, gloves, eyewear, and gowns. Disinfectants, single-use materials, hand washing, and up-to-date sterilization practices have also helped maintain safe dental visits.
How Can We Help?
Dentists in Ontario must follow the strict IPAC standards of the Royal College of Dental Surgeons of Ontario (RCDSO). The RCDSO is one part of a larger system in Ontario that also includes the Ontario Ministry of Health, Public Health Ontario and local Public Health Units.
Decades before COVID-19, Dental Professionals in Ontario have always followed very strict infection prevention and control standards. And our protocols are even stronger during the pandemic to protect everyone in the office from the spread of bacteria, viruses and illness.
For more information on the PPE our dental professionals use to keep our patients safe, please contact Stoney Creek Dental at 905-662-1999 or e-mail us at ask@stoneycreekdental.ca.