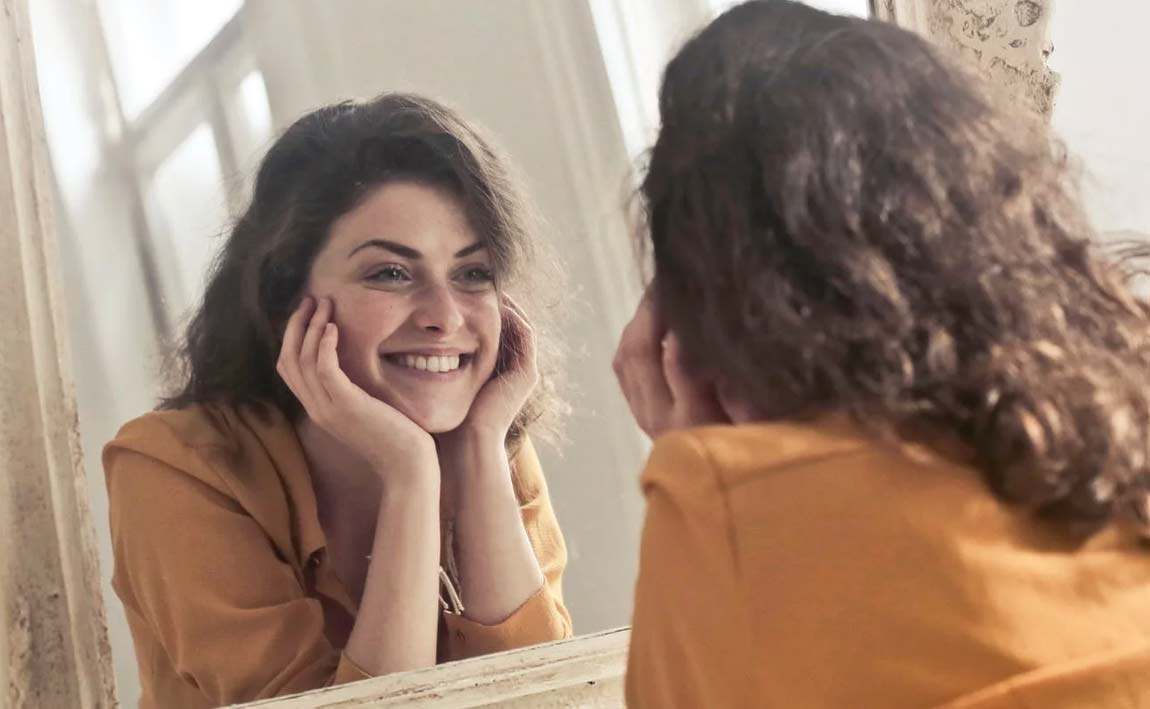 Posted on

March 25, 2020
Long gone are the days when you had to suffer from a smile you weren't happy with. Now, cosmetic dentistry has opened the floodgates to achieving a smile you're proud to show off. From teeth whitening and dental veneers to inlays and onlays, patients' lives are improved regularly through cosmetic dentistry. Here's how!
#1) Improved Physical Appearance
It's no wonder that an improved smile plays a huge factor in making us feel more attractive. When we're embarrassed by stained or discoloured teeth, our own feelings of self-worth are jeopardized. We may even feel too self-conscious to smile or speak much.
Job interviews and first dates are examples where you only have one opportunity to make a great first impression – cosmetic dentistry helps make that happen.
#2) Improved Self-Confidence
When your smile is improved, your self-confidence soon follows. As a more confident individual, your full personality and best qualities are given an opportunity to flourish. Every aspect of your life – from personal relationships to professional careers – will be positively impacted by a more self-confident you.
Trust us: This newfound confidence boost won't go unnoticed by those people closest to you!
#3) Improved Dental Health
Having a missing or damaged tooth or uneven bite can create difficulties when chewing, talking and smiling. This can lead to favouring one side of the mouth and overusing the muscles and teeth found in that area. The foods we consume may also become limited.
Cosmetic dentistry can help protect against future dental issues. For example, getting a dental crown can prevent further deterioration of damaged teeth, whereas gums and bone can be protected by dental implants. You can also once again start enjoying foods that you were avoiding.
When used in conjunction with proper dental hygiene and regular dental visits, overall oral health is improved.
#4) Improved Dentistry Techniques
Receiving a more confident smile is much easier to obtain with today's advances in dental technology. Many cosmetic procedures are painless and convenient to get, with minimal (or no) recovery time needed.
If braces or dental implants are needed, patients no longer have to wait months or years to see impressive results.
As well, some dental procedures can now be performed during one short visit instead of multiple appointments. This makes it more convenient than ever to improve your smile!
Types of Cosmetic Treatments
There are many options to explore when it comes to cosmetic dentistry, including:
Teeth Whitening: A simple, yet effective dental treatment for teeth discoloured from tobacco, coffee, wine, etc.
Composite Fillings: More durable and attractive than silver-mercury amalgam fillings
Veneers: Small pieces of porcelain that can be customized to reshape the fronts of your teeth
Crowns and Implants: Permanent casings that are comfortable to use and improve the appearance and strength of your teeth
At Stoney Creek Dental, we want you to feel as confident as possible about your smile. Inquire about our cosmetic dentistry services today!