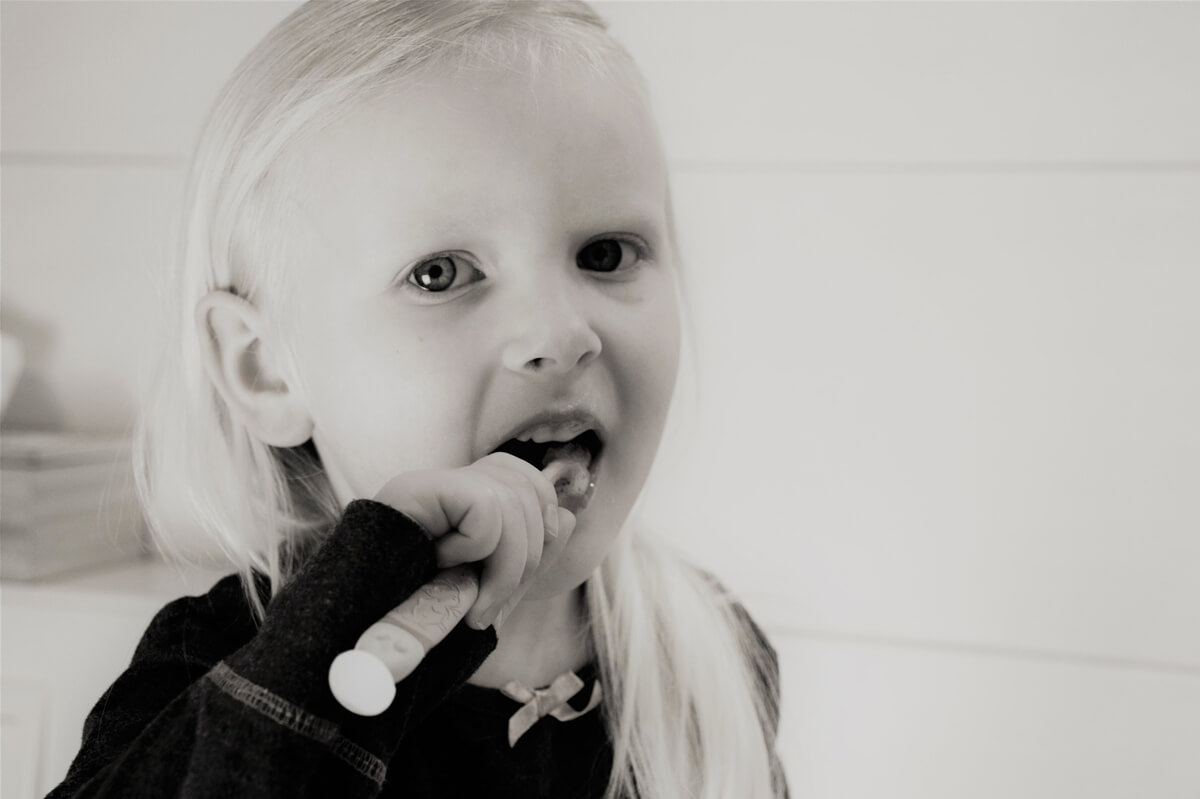 Posted on

March 21, 2019
As a parent, you do your best to stay in the know and educate yourself on the issues facing your kids. Although it's impossible to stay updated on every piece of information, one area in which you can quickly educate yourself is oral health. Some of the oral health facts concerning your kids might surprise you, but they can also serve as a way for you to plan and enforce better oral care in your home.
Helping children develop healthy habits to care for teeth while they are young sets the stage for good oral health care throughout their entire life. Many future problems can be avoided including gum disease, cavities and tooth decay. Proper dental care for kids involves more than just brushing your child's teeth every day. It involves knowing the right overall dental hygiene so that you can teach your child how to care for his/her teeth throughout their lifetime.
Start Brushing Early
Parents can begin by learning the right way to brush your child's teeth. Babies and toddlers should use a very soft toothbrush and gel toothpaste designed for younger children. You can encourage your children to keep their teeth clean by giving them exciting products that make brushing fun, such as themed toothbrushes and toothpaste.
Visit a Dentist
Dental care for kids does not have to feel overwhelming. Try to involve your children as much as possible so that they feel excited and empowered about keeping their teeth and gums healthy. Consider taking your children to a dentist earlier than later for them to be accustomed to being in a dental office and dental chair. Early exposure for a checkup often helps to minimize any stress they may feel about going to the dentist compared to starting their visits later on when there is an actual problem.
The Most Common Childhood Disease
Type 2 diabetes, asthma and obesity are all fairly common childhood conditions, but tooth decay tops them all as the most prevalent, according to the Canadian Academy of Pediatric Dentistry (CAPD). Twenty times more common than diabetes and five times more common than childhood asthma, tooth decay (dental cavities) should be an essential focus of your attention as you look to maintain your children's health.
Cavities Often Go Untreated
A report by the Centers for Disease Control and Prevention revealed that 19 percent of adolescents aged 2 to 19 have untreated dental cavities and 42 percent of children aged 2 to 11 have cavities in their primary teeth, according to the National Institute of Dental and Craniofacial Research.
Sports Can Cause Dental Injuries
Sports-driven children can also have a higher risk of dental injuries. The CAPD notes that sports cause 10 to 39 percent of dental injuries in children, particularly chipped and broken teeth. Make sure your little athlete has the right sports gear, including a mouth guard if necessary.
Dental Issues and Time Off School
Semi-annual checkups may not disrupt your child's school schedule too much but taking an afternoon off for more extensive dental work, such as fillings, can add up. The Center for Health and Health Care in Schools warns that precious academic hours are lost each year due to dental-related illness.
Importance of Oral Health
A reminder to parents that oral health facts are a perfect means of understanding the importance of personal dental hygiene. It will set your children up for a lifetime of overall good health.
If you have any questions about your child's dental health, call us at 905-662-1999 or book an appointment today at Stoney Creek Dental.