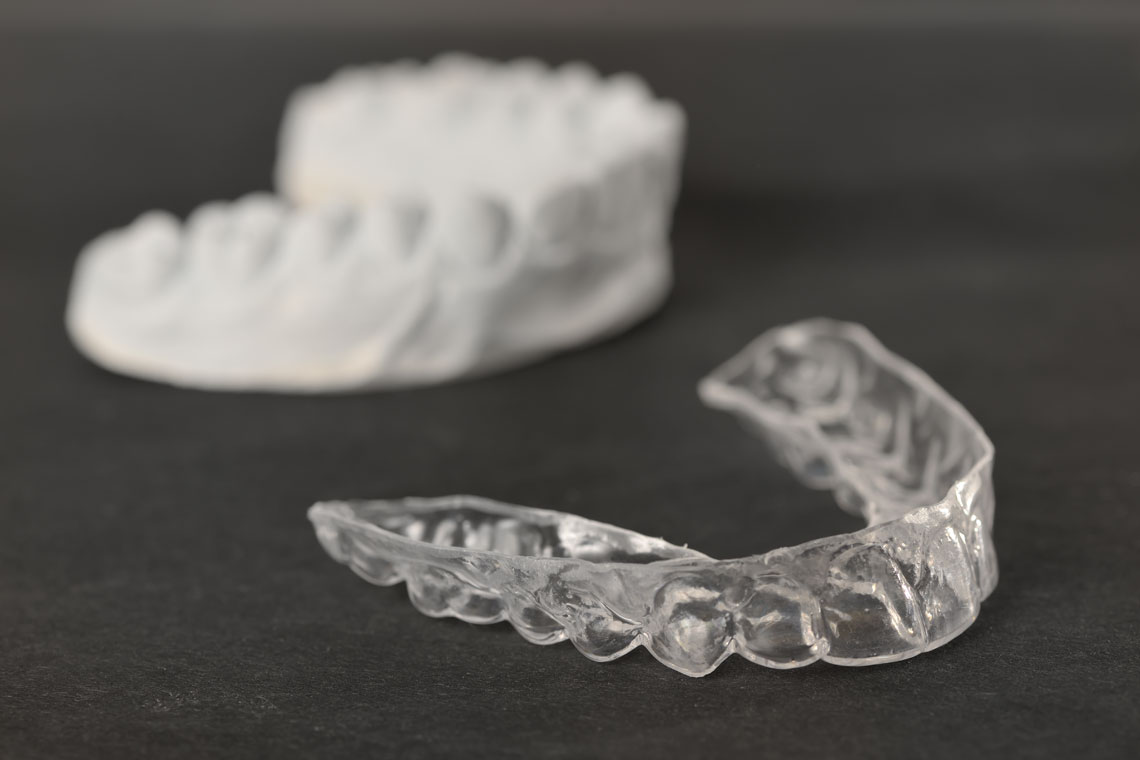 Posted on

September 22, 2020
Invisalign braces are a modern alternative to metal braces. They can be used for slight cosmetic adjustments or even major alignments and they can be used by both teens and adults. One of the main questions patients have when they start looking at their options for treatment is: how long will it take to see results? If you're considering Invisalign treatment in Stoney Creek as an alternative to metal braces, here's what you need to know about how long it will take to work.
Treatment Process
The process for each patient will be unique. Your dentist will set up an appointment with you to review what your current dental impressions look like and what they could look like with treatment. Your dentist will go through a digital timeline of what changes you can expect to see, and how each phase will look. Once you agree on your plan, your personal trays will be made.
Starting Treatment
Once you have received your customized trays, your dentist will direct you as to any special instructions for your treatment plan. Generally, patients will wear the trays for 20 – 22 hours every day, and each set of trays will be worn for 1 to 2 weeks. Each set of trays, or aligners, will gradually shift your teeth into the final position.
Follow up Appointments with Your Dentist 
Over the course of your treatment, your dentist may want to schedule appointments to make sure your teeth are progressing as initially planned. They will help to ensure your teeth are shifting as expected, and that there aren't any issues with the aligners.
Length of Treatment
On average, Invisalign takes about 12 months to straighten a patient's smile (that's half the amount of time as traditional braces!), but you still need to keep in mind that every patient is different.
For those patients who need major alignment changes, you might find the length of your treatment is longer than others, and you might be slower to see big changes in your smile. Also, most patients notice changes in their front teeth more easily because those are the only ones they see on a regular basis. If your teeth need work that isn't in the front of your mouth, then you might find you don't see changes quickly or frequently.
Usually, patients will see some shifting of their teeth within the first couple of weeks of treatment. Patients will also likely see changes when they shift from one set of aligners to another. If there are any questions about how the aligners will work for you and what you can expect at each stage, bring them to the consultation appointments with your dentist. The changes will look different for each patient, so there isn't a standard amount of time to expect changes. When designing your treatment plan, your dentist will show you a digital mock-up of how your smile and teeth will change over the course of treatment, and that will give a better idea for what individual changes will look like and how long it will take to achieve them.
If you are considering Invisalign braces to straighten your teeth or fix your bite, contact Stoney Creek Dental today to schedule your consultation.