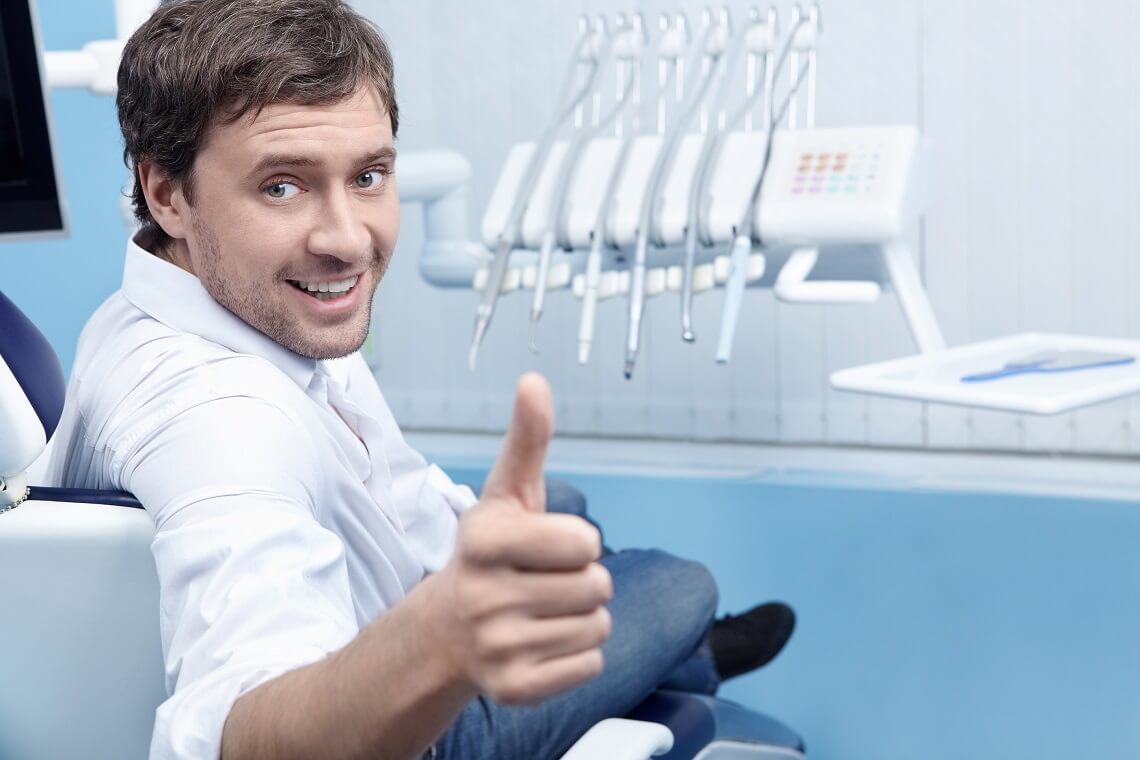 Posted on

March 31, 2021
Finding the right dentist in Hamilton and Stoney Creek can take a bit of time, especially if you have any kind of anxiety about visiting the dentist. But once you find the best dentist, regular dental care won't seem like such a big deal. Here are a few tips for finding the best dentist in Stoney Creek and how to start looking.
Ask Around
Chances are you aren't alone in your anxiety about the dentist, which is good news for you. Asking for a good dentist referral from people who are actual patients at various clinics means other people with anxiety trust these dentists and are ok going there. Word of mouth is the best, and usually most honest, way to find the right dentist for you. Ask your friends and family where they go and what they like and don't like about their current dentist.
You can usually meet with the dentist at their dental office before you become a patient there. So, once you have narrowed down the list to a couple, call and ask for a consultation appointment. Meeting the dentist will tell you if you're comfortable with them or not, and they can answer any questions you might have.
If you have just moved to Stoney Creek or Hamilton and do not know anyone, you can ask for recommendations on reddit's Hamilton Group. If location is a priority, meaning you want something close to home, you can specify your neighbourhood.
Research the Dentist's Office
Do some research on the couple of dentists you are considering. Even if the educational credentials are the same, some dentists specialize or have more experience in certain areas. You can ask the dentists about these special areas when you meet them.
You may have certain important things to you: like a dentist who works with children or offers sedation dentistry. Other people might be seeking dental services such as cosmetic dentistry or dental implants.
Dental Clinic Communication Style
When it comes to your oral health, how your healthcare professionals communicate with you is really important. Everyone has different styles, so you'll need to find one that matches your personal communication preferences. Does this dentist welcome questions? When you ask a question, do you feel like they're really answering your questions or just trying to brush you off?
Make sure you are completely comfortable with how the dentist communicates issues to you and answers questions to your satisfaction.
Direct Billing & Dental Insurance
This may or may not be a concern for you, depending on what kind of extended coverage or private benefits you may have through work. Some dental clinics will offer direct billing so that you don't have to pay for any upfront costs, while others will ask for payment upfront and submit the claim for you.
If you don't have any benefits through work, another thing you might want to look for is finding a dentist who offers affordable dentistry or even one that offers payment plans on major dental work.
Finding a new dentist for you in Stoney Creek may take some time, and you might have to try a couple of different clinics, but that's ok. It's important to talk to people you trust and ask questions that matter to you. If you feel comfortable after you've met them, and your questions are answered then you should have an idea of who the best dentist for you is.
Furthermore, don't be afraid to switch clinics if your current one isn't right for you – you can easily transfer your records to a new clinic. Finding the right dentist is the first step in making sure you have regular and adequate dental care to have a healthy smile for years.
Contact Stoney Creek Dental today.
If you are looking for a dentist in Stoney Creek, we invite you to give our dental practice a try and learn more about our clinic. We also offer flexible payment plans through PayBright. Call us today to schedule an appointment with one of our dentists.