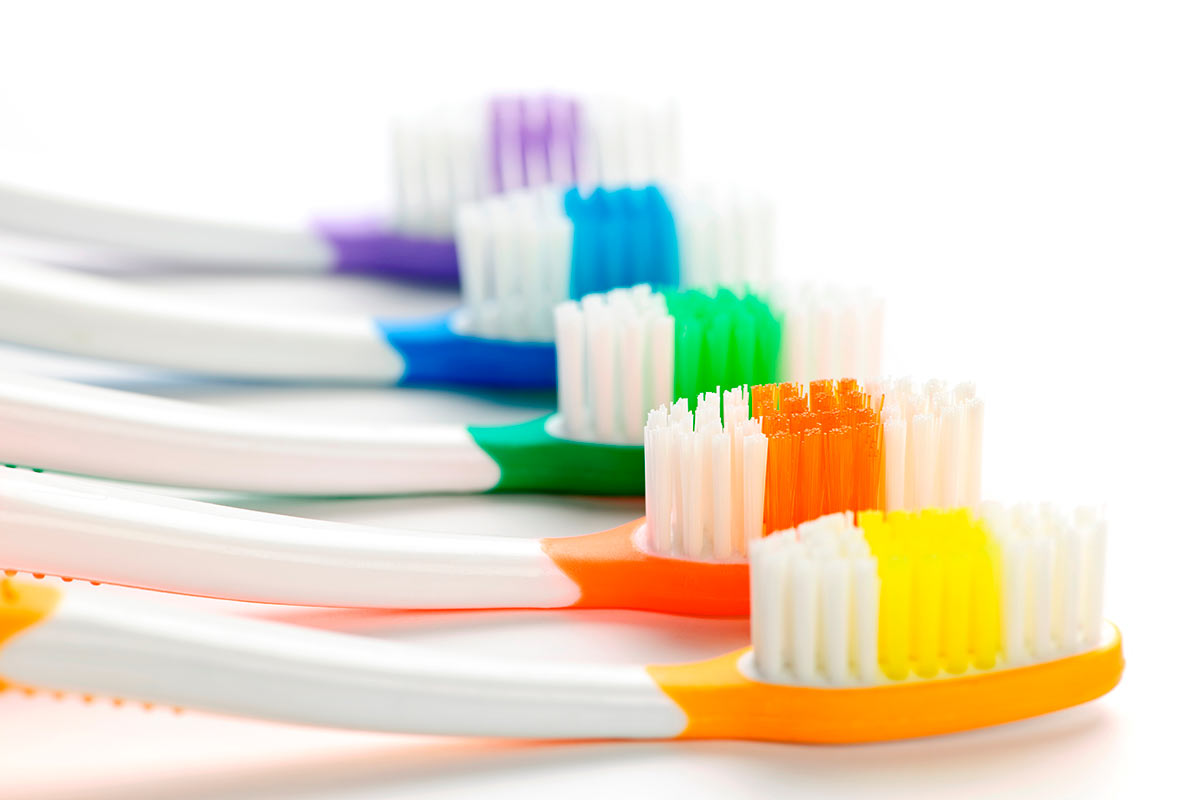 Posted on

May 31, 2023
Excellent oral hygiene involves more than brushing and flossing regularly – it also includes practicing proper toothbrush care. The following are some easy toothbrush care tips that you should keep in mind when cleaning, storing, and replacing your toothbrush.
Toothbrush Cleaning
Each time you brush, thoroughly rinse your toothbrush with hot tap water before and after you brush. Doing so helps eliminate any bacteria that may have collected on the toothbrush between brushings and removes any new bacteria after use. Toothbrushes that don't have toothpaste, food, plaque, or other debris left on their bristles will remain much cleaner.
Regularly soak your toothbrush with hot water to remove any embedded toothpaste or other debris. Then, closely inspect your toothbrush's bristle line to see if it's clean. Electric toothbrush heads usually clean similarly to a regular toothbrush.
Everyone should have their own toothbrush. Sharing between individuals can result in an exchange of bodily fluids and microorganisms.
Avoid using cleaning methods such as boiling the brush or using the dishwasher or microwave. Toothbrushes are not designed to withstand such high heat, which may result in fraying of the bristles or melting of the plastic handle. Soaking your toothbrush in mouthwash or sanitizer doesn't increase its cleanliness – hot water is sufficient.
If rinsing with hot water doesn't provide you with enough peace of mind, consider investing in an ultraviolet (UV) toothbrush sanitizer. These products are made specifically for cleaning toothbrushes and use a saline solution and chlorhexidine gluconate solution. Although the most effective way to disinfect toothbrushes, UV toothbrush sanitizers can be quite costly.
Toothbrush Storage
To allow your toothbrush to dry correctly, store it upright in the open air. Using closed containers or other coverings can create a moist environment that's more susceptible to bacterial growth than the open air.
Avoid storing toothbrushes side by side to eliminate the chance of bacterial cross-contamination among the bristles. Extra care should be taken if storing toothbrushes in close contact with each other – make sure they do not contact other toothbrushes. A couple of inches between toothbrushes is optimal.
Every two weeks, clean your toothbrush covers and holders. Use a toothpaste dispenser to reduce the risk of cross-contamination between your brush and the toothpaste tube.
Avoid storing your toothbrush near the toilet. During flushing, germs become airborne and could potentially end up on your brush.
Toothbrush Replacement
In general, adults should replace their toothbrushes or toothbrush heads every three to four months. On a regular basis, check for bristle fraying, matting, or other wear and replace if necessary (even if it's before the three to four-month mark). If you've been sick, replace your toothbrush.
Children's toothbrushes typically need to be replaced more regularly. Whenever there are frays or wears, it's time to purchase a new toothbrush.
Have more questions about proper dental routines? Reach out to our friendly team today for more information or to book a dental appointment.