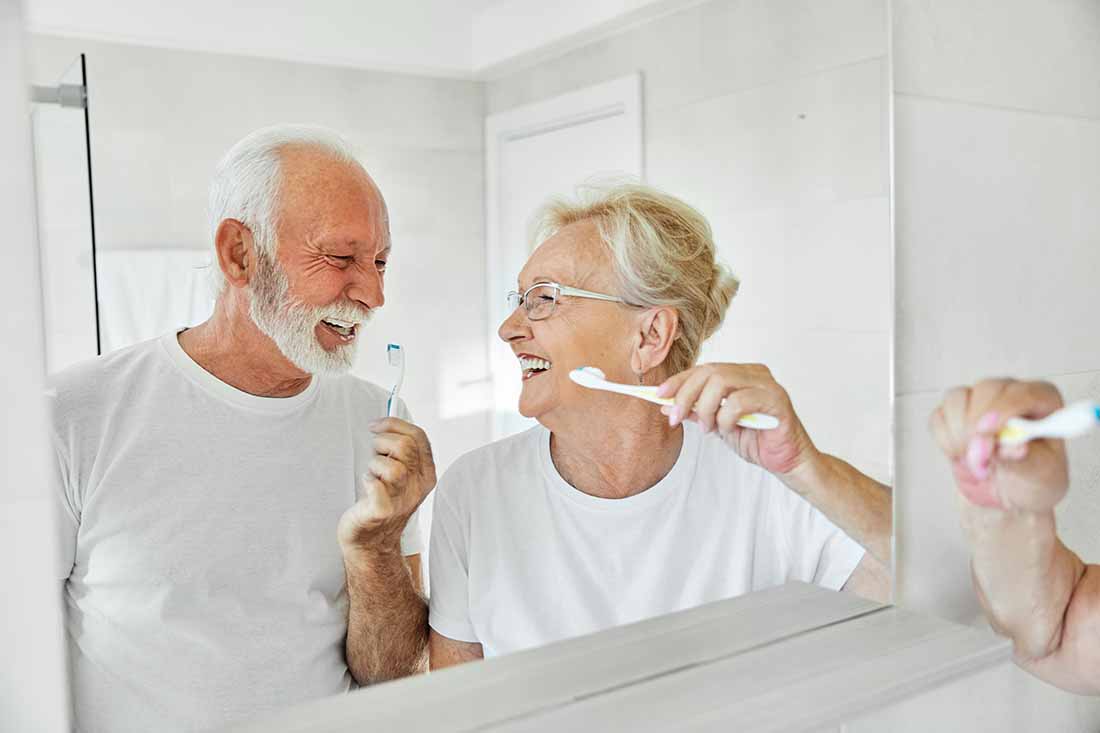 Posted on

September 26, 2023
Taking care of our teeth is something we will do for our whole lives, but it can become even more critical as we age. Making sure we take care of our teeth into our senior years can have numerous benefits – not just for our smiles. Here's what you need to know about your teeth as you age.
You don't have to lose them
.
Many people have this idea that it's inevitable to lose all your teeth eventually – it's just a part of life. This doesn't have to be the truth for everyone, though. With proper care and dental checkups, anyone can keep their natural teeth for the majority of their lives.
Your mouth will change
.
Like the rest of our body, our mouth changes as we age. The way in which we take care of it may change, but we still need to make sure we are doing our due diligence to keep our health up.
Over time, the nerves in our teeth become smaller, making them less sensitive to cavities as they form in our teeth. Since they are less sensitive, it makes regular dental exams that much more important. Regular dental exams can help detect issues before they become major problems.
It's about your overall health
.
Having good oral hygiene can positively impact your overall health. On the flip side of that, taking care of your other medical issues can also help with your oral health.
For example, for those with diabetes, oral hygiene is an essential part of managing your diabetes and making sure you stay healthy.
Managing your diet
Making sure you consume a balanced diet filled with lots of fresh produce and whole grains can also positively impact your oral health. Additionally, trying to avoid a lot of sugary drinks and drinking lots of tap water can extend the life and health of your natural teeth.
Drinking tap water can help your teeth because most tap water has healthy amounts of fluoride in it. Fluoride can help keep the enamel on your teeth strong and healthy, which means cavities are less likely to form.
Brush regularly
Brushing twice a day is not just for the young, and regular brushing and flossing is still just as important as it once was. Make sure to pick a toothbrush with soft bristles, and you are brushing in a circular motion, without too much pressure on your teeth.
Regular checkups
It is recommended that everyone visit the dentist every 6 to 9 months for a dental hygiene appointment. The checkup itself may happen every other visit, but regular cleanings can help prevent small issues from becoming big ones.
A dental hygienist can catch problems early on and even help your oral health by clearing up plaque.
If you can, make sure you visit your dentist on a regular schedule so that you can keep your teeth as healthy as possible.
With regular brushing and making sure you visit your dentist to take care of issues as they arise, you can take care of your teeth for your whole life!
Has it been a while since your last checkup? Make your next appointment with Stoney Creek Dental today!