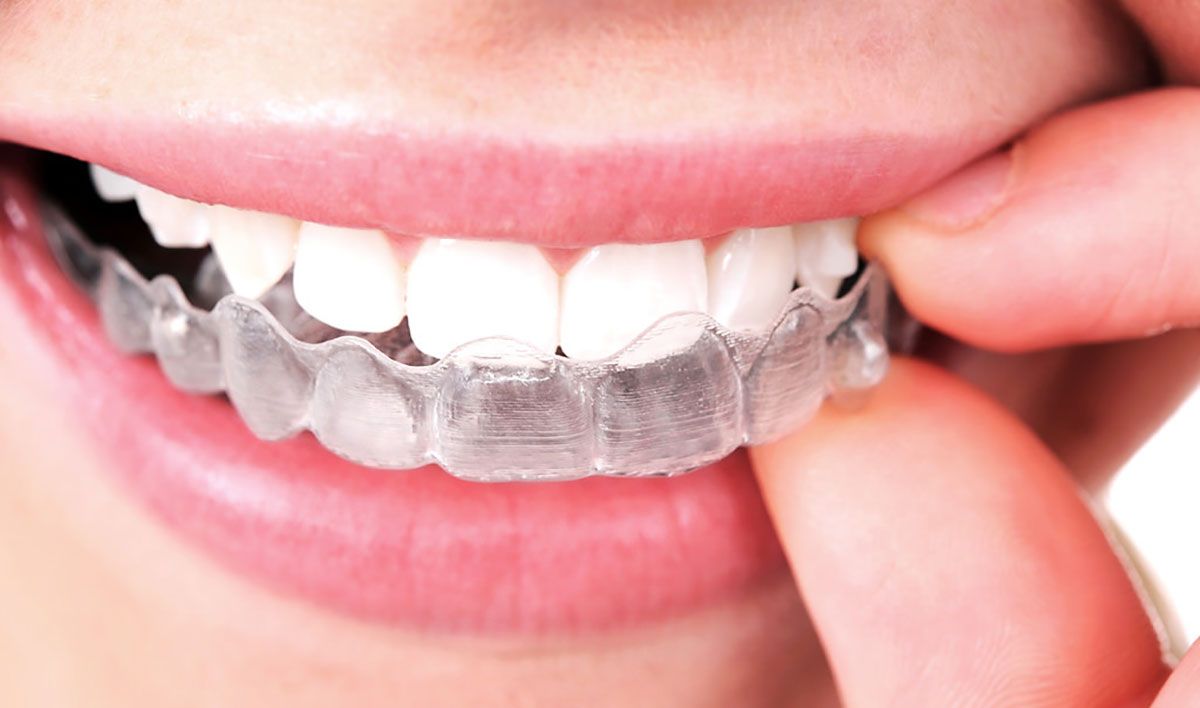 Posted on

January 10, 2018
Having a nice smile definitely plays a big part in making a great first impression. And Invisalign is one of the most advanced methods currently available to achieve that type of smile!
Invisalign Creates a Beautiful, Confident Smile
During Invisalign treatment, a clear aligner system is used to gently shift your teeth into place. Whether your teeth need to move horizontally, vertically or be rotated, the aligners accomplish this by applying the appropriate force at the necessary time.
The best part? Because the Invisalign aligners are basically invisible and fit snugly due to being custom made, nobody but you will even know that you are wearing them!
A Treatment Plan that Works…Quickly!
When you come in for an Invisalign consultation, your dentist will determine if this is the best treatment that matches your needs. If it is, precise images or impressions of your teeth will be taken.
A treatment plan will then be made by your dentist to map out the journey ahead. A series of aligners will be constructed out of a virtually invisible material and worn for approximately two weeks each. Sometimes only as little as 12 aligners are needed to make you a beautiful new smile!
Worn for almost 22 hours a day, the aligners are only removed for eating, brushing and flossing. Each time you replace one aligner with another one, your teeth will gradually move until the final alignment prescribed is achieved.
It will be easy to see firsthand the progress being made in your smile!
Simply Maintain Oral Hygiene
Because of the lack of brackets and wires, Invisalign provides an effortless way of maintaining oral health.
Easily remove the aligners prior to brushing or flossing so that you can complete your oral hygiene as you normally would.
Here For You Throughout Your Invisalign Treatment
From consultation to final visit, rest assured that any of your concerns will be addressed throughout the Invisalign treatment process.
The cost of the treatment will be clearly explained to you during your consultation. As it depends on how extensive your teeth issues are, as well as the specific treatment details recommended, the cost of Invisalign differs for each patient.
Invisalign Helps Improve Overall Health!
We understand that choosing this type of treatment is an important financial decision. But remember: it's an investment in yourself!
Enjoying a nice, new smile is not only a confidence booster but better for your overall health, too! Having straight teeth decreases your chances of getting tooth decay, bad breath, gum disease and other potential periodontal problems.
With Invisalign, experience the confidence of a beautiful smile while increasing your chances for great oral health!
See Stoney Creek Dental for Your Invisalign Treatment!
At Stoney Creek Dental, not only do we have years of experience providing dental care, but we are experts when it comes to Invisalign treatment!
Trust Stoney Creek Dental to provide you with the smile you deserve! Contact our office today to receive more information on Invisalign treatment, or to arrange a consultation visit.